Tooth decay allows bacteria to infect the core of the tooth if untreated, and the infection of bacteria spreading to the root and the peripheral bone is called ABSCESS. SymptomsBelirtiler
Fever

Fatigue

Pain in chewing

Sensitivity to hot or cold food and beverages

Continuous or pulsating pain in the teeth

Swelled lymph nodes in the neck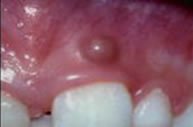 Treatment
In the past, the only treatment for tooth abscess was the tooth extraction. Under certain circumstances, tooth extraction may still be appropriate. However, today dentists usually treat the teeth with abscess. But the treatment is definitely based on the condition of your tooth and abscess and the dentist's approach.
As a first step, an antibiotic treatment is performed to eliminate the infection. This prevents infection from spreading to other parts of the body.

Pain killers are administered for the pain.

In order to recover the teeth, the area is anesthetized and a hole is drilled into the dental pulp and the pressure is reduced. The dental pulp is cleaned. In other words, root canal treatment begins.

Generally in the next appointment, an X-ray of the tooth is taken to determine if the bone and tissue are growing in the space left by the abscess.

Then a hole is drilled into the tooth to access the inflamed area that needs to be cleaned.

If the gap seems healthy, the treatment is over.

If the infection continues, additional treatments are required and if necessary, surgical intervention is performed.