FREQUENTLY ASKED QUESTIONS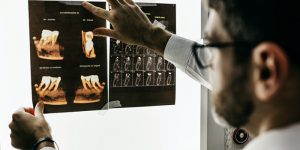 As one of the most important devices in our clinic, the most important advantage of the 3D Dental Volumetric Tomography device is that it allows patients to see their mouth and jaw structure in three dimensions with all its details. In addition to the length and width, the three-dimensional volumetric tomography device, which we can see the depth of teeth, plays a vital role in the diagnosis of jaw and dental diseases. The device we use, especially before implant treatment, allows us to plan the implant process much more firmly and therefore allow patients to undergo a more relaxed implant treatment process.
It is used to identify cysts and tumors that may occur in tissues around the mouth, teeth and jaw.

It is used to diagnose conditions such as inflammation, decay or cracks that can occur under the filling after the filling process.

Dental radiology is used in the treatment of pediatric tooth and following the development of teeth of pediatric patients.

It is used to plan a healthier treatment process especially in orthodontic treatments such as implant treatment.

Dental radiology is used in the diagnosis and treatment of endodontics (root canal therapy).

It is used to identify fractures that may occur in jaw and teeth.

It is used to identify the saliva gland related problems.

It is particularly used to diagnose bone problems caused by severe gingival diseases.

It is used to detect decays that cannot be detected by eyes.