FREQUENTLY ASKED QUESTIONS
Contrary to popular belief, laser-assisted dental treatment does not have any drawback. Moreover, laser-assisted dental treatment can be completed in a much safer, more comfortable and more robust manner than dental treatment processes that follow traditional methods. We should also say that treatment by a competent digital dentist and using the appropriate level of laser beam are important criteria.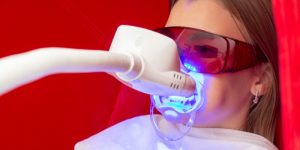 The laser method used by prosthetic dentists allows very precise and rigorous efforts. Also, laser beam does not have harmful effects such as X-rays. In addition to this, there is no proven allergic reaction of laser-assisted dental treatment. Therefore, adults with sensitive teeth, those with heart problems and pregnant women can get laser-assisted dental treatment and improve their quality of life with peace of mind. Of course, we should also state that consulting your doctor will be beneficial in the event of a treatment.