Dentince Technology
Treatment Units
Stern Weber - Dentsply Sirona
Our patients comfort is important to us!
Our treatment units have been revised with the latest technology, prioritizing patient and physician comfort, and provide unparalleled hygiene and ergonomics with a smooth workflow.
Imaging Technology
Tomography – Panoramic X-Ray
The first step to a successful treatment is a quality imaging!
In addition to intraoral examination, Morita 3D digital volumetric tomography and multilayer panoramic x-ray are the most important support of the physician. Cross-sections of the entire jaw or a selected region in basic anatomical planes offer advanced diagnosis in dental radiology.
Imaging Technology
Periapical X-Ray / RVG
Let's create great convenience with a little technology!
Periapical X-ray device, another important device of our clinic, is used especially for the diagnosis of hidden problems in the area at the tip of the tooth root. Suspicious tooth roots can be examined in detail, thus minimizing the margin of error in the treatment processes.
It is a fast and safe solution to instantly view the teeth and surrounding bone tissue during the procedures applied to our patients. X-ray operation is carried out by the control panel or remote control.
Imaging Technology
3Shape System
Let's design your beautiful and new smile with a unique experience!
With high-technology it is no longer difficult to decide on color, shape and size by transferring the inside of the mouth to digital media. Easy scanning with maximum hygiene and comfort is remarkable part of digital dentistry.
3D intraoral camera — get more out of one scan

20% less waiting time for scan to process

Detailed visualization

Improved viewing angles—engineered for more treatment plan acceptance

Future ready unit for simplified upgrade path—to support you and your ever-expanding quality of care
Imaging Technology
Soft Tissue Laser / Biolase
Who can say no to a painless, bleeding-free and seamless dental aesthetics!
Soft tissue lasers, which are a method used to have symmetrical, level and aligned gingiva, are a highly preferred method today.
Our Hygiene Systems
Sterilization Systems
They are devices equipped with the latest technology, in which the internal and external cleaning, sterilization and lubrication processes of the tools heads in the dental units are carried out professionally.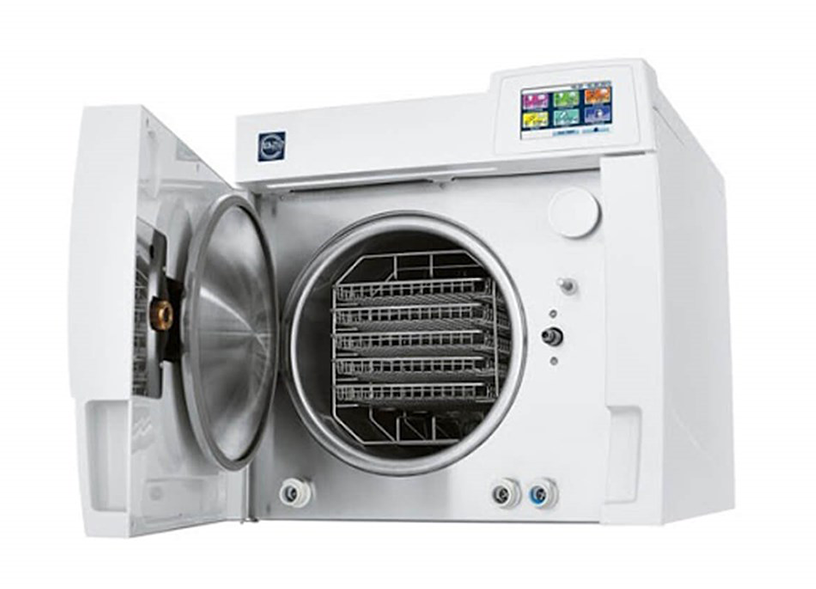 Our Hygiene Systems
Autoclave Device
This high-performance sterilization device ensures that every tool used in treatments is carefully sterilized. This device we have used is a small-scale sterilization factory with an intelligent operating system thanks to its effective steam generators.
WHITENING SYSTEM
FLÄSH WHITENING SYSTEM
The first impression counts: a confident and winning smile with brilliant bright teeth with the fläsh system.
The professional system for whiter teeth. 
Fläsh is the latest German made development of whitesmile, based on over 25 years of experience in tooth whitening.
Fläsh offers all types of professional tooth whitening options. 
Fläsh products are only available at specialized dentists.
Endodontic Rotary Systems
VDW Rotary
We use VDW endodontic rotary systems which allows for more accurate cleaning and shaping of your root canal, thus allowing it to be filled easier and with more predictable results.
Dental Scanning Technologies
CEREC Primescan
The perfect choice for outstanding results. CEREC Primescan enables efficient digital workflows from scanning to milling, in-house or with your preferred laboratory. Thanks to the best-in-class grinding unit and the highly automated, intuitive software to be used with CEREC Primescan, there has never been a better time to future-proof your clinic with CEREC.
Brands
Brands We Work With
The most important thing for us when choosing the products we work with in our clinic is quality. Working with our top segment and world-renowned business partners is the most important key to long-term success for us and our patients.